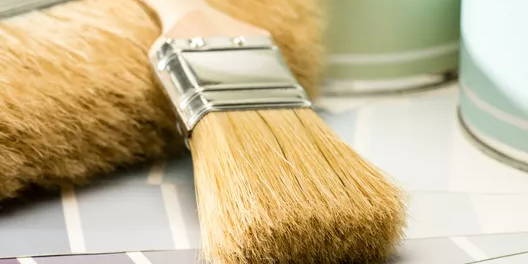 Not sure what paint color to choose?
If you are planning on selling your home, choosing a color that will attract buyers is crucial. First impressions are everything and you should choose colors that will appeal to the largest amount of buyers.
Blue is a calming color and painting a bedroom or bathroom in a lighter shade of blue may entice buyers. Neutral colors like beige or soft taupe are nice in larger living spaces. Choosing natural colors like a light gray can also help make your home feel larger.

Here are some tips to get you started:
Clean your walls first with soap and water and let dry overnight. Paint will stick better to a clean wall.
Use drop cloths or old sheets to protect your floors. Using plastic to cover you floor can be slippery.
Apply painter's tape along the edges of ceiling, molding and trim. After applying, use a putty knife to smooth and seal the tape to help ensure clean, sharp paint lines.
Don't have time to paint? Contact Dakota Carol and Your Home Solution Team for a list of trusted paint professionals.