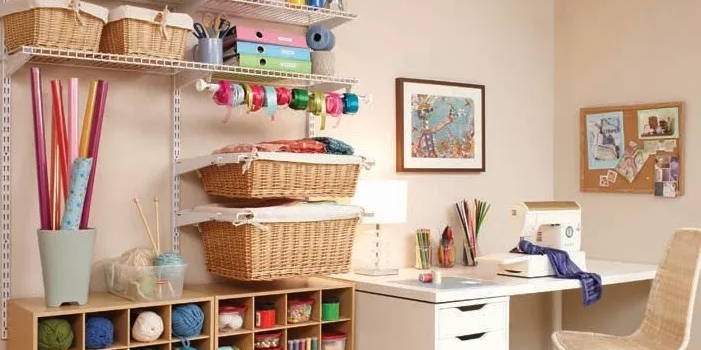 Ever feel like you don't have enough storage space? There are many ways to create space and maximize your home's storage potential. Try these creative tips:
Declutter - Ask yourself when is the last time you used something? If you have not used it in the last year, or don't anticipate using it, donate, sell or toss it.

Go vertical - Take advantage of the vertical space in your home and utilize floor to ceiling shelving where possible and practical.

Use storage containers - Remember to organize your items first and then buy storage containers. This way you will have a better idea of what size storage containers you truly need.

Reuse items – Use things for something other than their original purpose. If it's sentimental find a use for it. For example, if you have an old dresser that you love, remove the drawers and add casters to the bottom to use as under-the-bed storage.

Double closet space - Use all your vertical space by adding and additional hanging rod in your closet.

Utilize space under stairs – For example, add shelves underneath your staircase to create a pantry space.

Use practical furniture pieces – Try to use furniture pieces that take up less square footage and provide maximum functionality. For example, use a storage ottoman to store extra blankets and pillows.
Utilizing these great tips will make you feel like you have added square footage without the added cost.