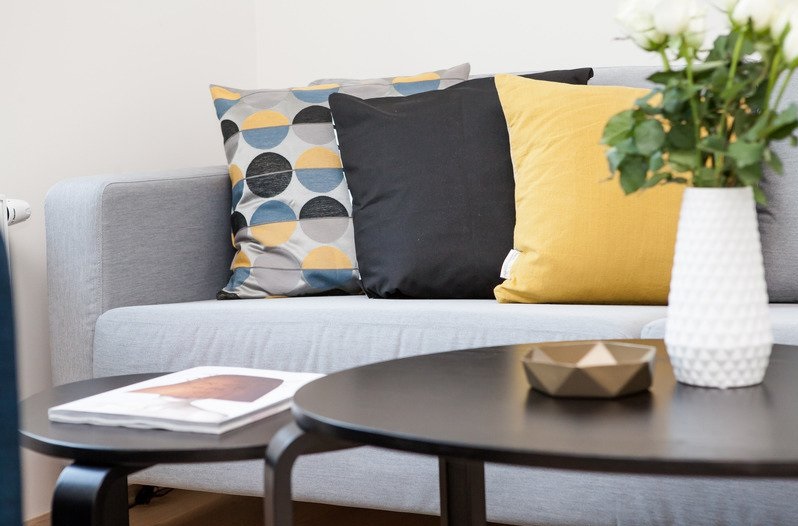 SAFER SELLING
You've decided to sell your home and naturally you want to sell it quickly, profitably and smoothly. To maximize your success, here are five common and costly mistakes to avoid when selling your home:
MISTAKE #1 Overlooking repairs
Making repairs before selling is a must. These include electrical issues, water damage, rotten or chipped flooring or a leaky roof. Consider getting a pre-inspection to uncover unnecessary repairs that might spook buyers and cause them to lower their offer or back out of the deal. Dakota Carol likes to prepare her sellers before the buyers arrive on the scene. That can be through pre-inspections, estimates or instructions that will put a buyer on the right track. Avoiding the buyer's math is always in the seller's best interest.
MISTAKE #2 Overpricing your home
Buyers are going to compare the asking price of the home they are considering to other homes in the area. Your home is really in a competition and one that changes daily. Hiring an agent like Dakota Carol, who studies the market will help you be in the know and ultimately NET you more money.
MISTAKE #3 Over-sharing with buyers
Another costly mistake is having too much communication with potential buyers. You don't want to give away too much information to potential buyers, which could be used later during the selling negotiations. Either make yourself scarce during showings or think very carefully about what you disclose to buyers. Dakota Carol likes to think as herself being the screen and filter during the selling process. When representing her sellers, full disclosure of the condition of the property is produced in writing. The liability of the seller being in the same room with the buyer is prevented and will save a seller being in the position of over-sharing information to a buyer.
MISTAKE #4 Poor staging
Both a cluttered home and an empty home will be unappealing to buyers, so proper staging and curb appeal is important. Today buyers look online over 95% of the time before physically going into the property (National Association of Realtors study of buyers and sellers). When you work with Dakota Carol, you will have several options for staging choices with detailed coaching of how to best prepare your property to make that very important first impression. High-end professional photography is also a big part of marketing today. You can have high-end photos of a not ready home which is going to take you to a disappointing outcome.
MISTAKE #5 The wrong attitude.
This includes both patience and setting expectations too high. Not every prospective buyer will submit an offer. Some buyers are just window shopping or are interested in a nearby home. Dakota Carol likes to remind sellers that there are 4 types of buyers. The motivated and qualified buyer that has just accepted a job, or an offer on their property and they are seriously looking for a home. These buyers like to have a Realtor helping them to make the best use of their time. The first-time home buyer is another buyer that is qualified. These buyers proceed at the speed of caution and love having a Realtor be a big part of the transaction. The 3rd type of person going through homes is the ones that are just window shopping. Dakota Carol calls them the Lookie Lou's. They don't often work with an agent as it is our fiduciary duty to qualify buyers. If buyers can not purchase a property then we really can not show them the property. The 4th buyer is the person looking for a steal of a deal. Dakota Carol calls them the sharks. They want a property for a dime on the dollar and really prefer to go it alone without an agent. They want to deal with sellers directly to try and get a property for under value. Ultimately, working with Dakota Carol, a full-time Realtor®, will put you in the path of being exposed to more qualified buyers.